New Look. New Recipes. Same Passion.
We've updated our packaging for our handcrafted pizzas and sauces to illustrate that our roots are strong and we are always committed to "growing good." Our new recipes for our Broccoli Crust Pizzas were carefully crafted with you in mind. We hope you love them as much as we do!
Join us in "growing good!"
We like to say we grew up good — in our family's pizza restaurants — truly a dream for any pizza lover. Now that we're older and wiser, we've dreamt up a new way to share that experience with others and make our favorite food even better for us. 

Thanks to our (not-so) secret ingredient, broccoli, our frozen Broccoli Crust Pizza is packed with nutrition, naturally gluten-free, and knock-your-socks-off delicious. Our kid selves would be proud. We hope that it's your new favorite, and you join Spinato's in "growing good," together! 

~ Anthony Spinato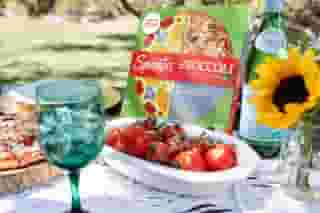 Broccoli Never Tasted So Good
Pizza that looks as good as it tastes. Take a look at all of our Broccoli Crust goodness in our online gallery.