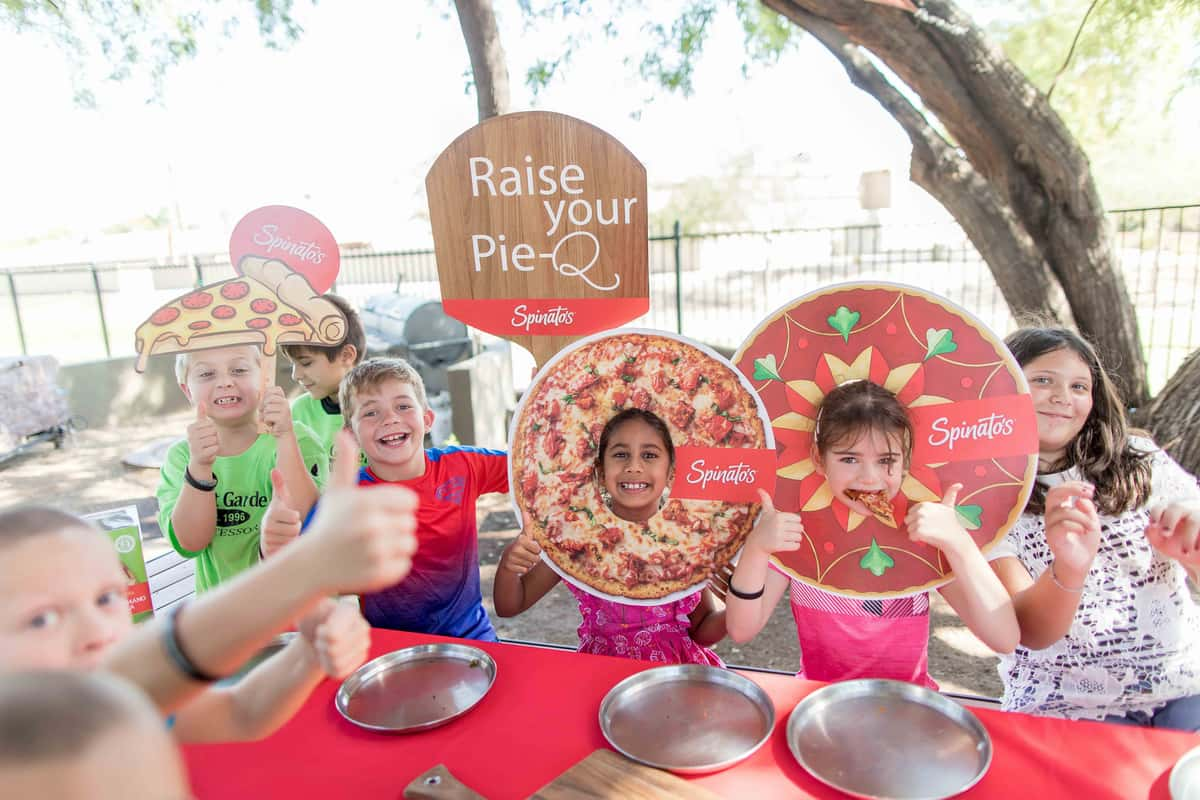 How to Have a Healthy Halloween
How to Have a Healthy Halloween
It's Spooky Season! I love alliterations, okay. Fall is full of sweet treats, tasty bakes, and lots of dressing up! Halloween is a time for friends and family to be creative! So, in the spirit of all things spooky, I'm going to scare you a little bit with the FACTS! Thanks to an awesome infographic by Visual.ly, I've got the stats. Every year, the average American consumes 3.4 pounds of candy over Halloween. That's uh, a lot of candy. Now I don't know about you, but I don't want me or my friends/family to be just another statistic this year. That's why we at Spinato's are going to show you How to Have a Healthy Halloween with all the fun, but way less tummy aches.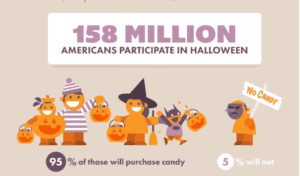 Start with a healthy dinner on ole Hallow's eve. Take a trip to your local Spinato's restaurant to relax, be served, and see the employees' costumes (should they participate)! Or grab a couple Broccoli Crust Pizzas from your grocer to bake at home for an authentic Halloween - you can add coloring dye to make the pizza a spooky color, take some festive cookie cutters to punch out some scary Halloween shapes, or add whatever toppings you and your family like to personalize! Either way, filling up on nutritious foods before trick-or-treating will help keep the candy consumption to a minimum!
Now, the real trick to the treats is all the days after Halloween, when there are still piles and piles of candy leftover from a night of spooky fun. There are many options here, from hiding the candy, to rationing it to yourself and others on a certain basis, or giving it away! One of my favorite ways to keep Halloween Healthy is to do a combination of all 3! I start off by hiding the stash. Out of sight, out of mind. Then, I allow myself and my family members X pieces of candy per day - I need my daily sweets fix, alright! I always offer candy to guests, I bring a small bowl to work to leave in the company kitchen (NOT at my desk. I will eat. Them. All.), but we NEVER throw away candy in this house; it's too tasty!
Hopefully your Halloween is full of the good stuff - costumes and festivities, spooky games and movies, and lots of gathering around the table together. Tag us in your Halloween pics on social media! We love seeing all of you living your best lives! As always, thank you for joining us at The Spinato's Family Table! Alla Salute! (To Your Health!)