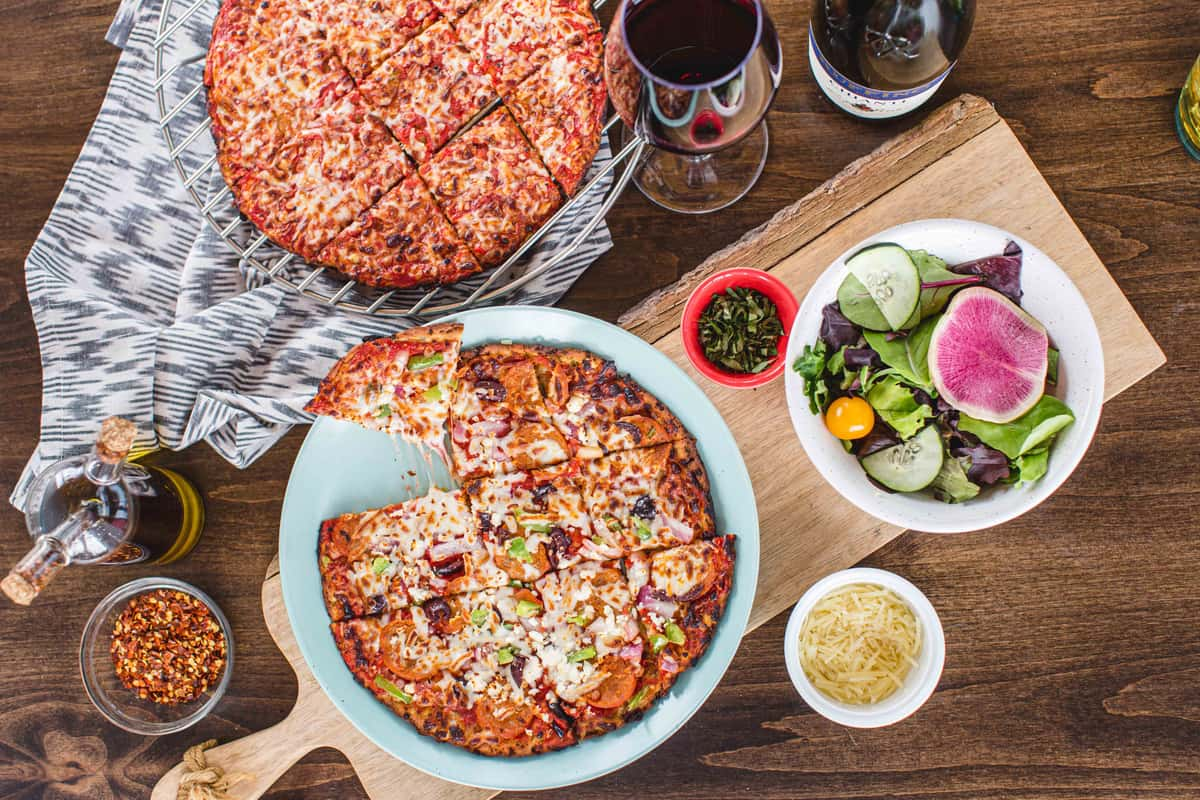 Meet the Writer
Meet the Writer
We are a tight-knit family here at Spinato's. We work great together in teams, individually, and as a whole entity. As in any business, each member has their own set of responsibilities and duties, and aces are in their places. Hopefully you've been enjoying the blogs so far, learning about family members, Spinato's secrets, and diving into fun and adventurous topics together. But, since we've had so much fun already, I think it's about time you meet the brains behind the best blog in the entire world: ME!

You all know me as the hostess of The Spinato's Family Table. While it has a nice ring to it, I usually go by my government name instead. Hi, everyone! My name is Veronica Sutliff, and I am Spinato's personal blogger! I work in the Marketing Department here in HQ, and I also serve at the Tempe location! I am a Spinato through and through, and have been entrusted with the fun and important job of talking to all of you through this platform. I have so much fun curating content that is meaningful to you and meaningful to us. Thank you for letting me button mash in the blogs! I love it!
Just to give you a little more background on who exactly you're listening to, I'll give you guys a brief bio about me, so you can feel more personally connected to the blogs, myself, and Spinato's as a whole.

I just graduated from Arizona State University in May 2019 with a degree in Marketing and a minor in Music. I served through college and while at Spinato's one night, Anthony Spinato himself came in and we got to talking. He offered me an internship in HQ in the Marketing Department, and here we are now, writing blogs and making pizzas. It's a dream!

When I'm not at Spinato's (which is rare - I love it here!) you can find me reading, making music, or riding bikes around Tempe Town Lake (don't come looking for me now; I know I'm a celebrity and everything, but I'm just like you). I love going to local rock shows at local venues. I love to travel. I'm a Sagittarius. I love to eat, but I HATE raisins and olives. I have no hand-eye-coordination whatsoever, but I can carry a tune. Two older brothers, so I'm a tough cookie. Animal lover, plant mom, and advocate for the planet.

Anyways, thanks for letting me word vomit on this particular blog. I hope you found it valuable or just entertaining to learn a little bit more about whose words you're reading every Monday. And we hope to learn more about you on our social media pages, too! Don't be shy on Facebook and Instagram - come say hi! As always, thanks for joining us at The Spinato's Family Table. Alla Salute!